Eliminating Pests at Rockland Psychiatric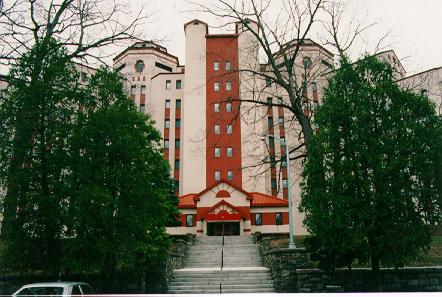 Rockland Psychiatric Center is a 1,500,000 square foot facility comprised of 25 buildings with 400 residential patients and 7 clinics spread throughout Orange county & Westchester County, NY.  It is a large facility with a sensitivity to maintaining a pest-free structure to support its clientele's well being.
If a pest problem occurs Mr. Maipi Melendez is in charge of making sure the problem is solved quickly. Mr. Melendez works hard to prevent pests at the Center and appreciates a good partner in his efforts.
"We had companies before that couldn't solve the problem but Jove is very knowledgeable and was able to eliminate the problems." says Mr. Melendez. "Jove is a very professional company, and very prompt. If you have a problem they will take care it."
Mr. Melendez and Jove Pest Control worked together to create an effective plan to eliminate pests and maintain a pest free environment for patients and dedicated workers at Rockland Psychiatric Center.
Providing home, residential business and commercial pest control for New York City and Westchester County. Jove Pest Control offers one-time and re-occurring services for all your pest control needs.